Snow Sports
For more information, please contact [email protected]
2019
Scheduled events
North Island Secondary Schools - Monday 23rd - Wednesday 25th September 2019 @ Turoa, Mt Ruapehu
*******************************************
2018
Mount College girls take skiing gold in BOP champs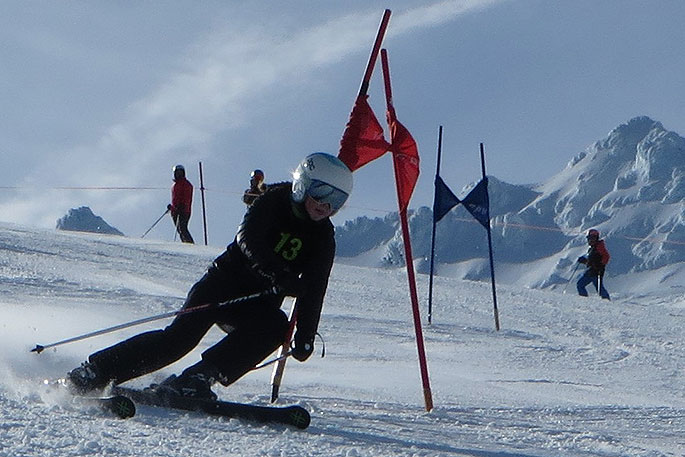 Mount Maunganui College's Mia Callingham skiing to her senior girls' gold.
Outstanding performances from Mt Maunganui College's Mia Callingham and Isla Hunt have highlighted the Bay of Plenty Secondary Schools Ski and Snowboard Championships on the slopes of Mt Ruapehu.
The pair have taken out the senior and junior girls ski titles respectively in brilliant sunlit conditions on the mountain.
Junior and senior students from ten Bay of Plenty secondary schools competed in skiing and snowboarding events at the Sport BOP organised championships, completing two runs of a modified giant slalom course.
Many of the top performers will be going on to compete at the upcoming North Island secondary schools champs at Whakapapa.
Mia, enjoying her second year on the podium after winning the junior girls' category last year, took the senior girls title ahead of Hannah Howell of Taupo-Nui-a-Tia College, and John Paul College's Frances James.
She says it was great to be back on the mountain.
"I love the awesome atmosphere of the Sport BOP ski champs and camaraderie among the athletes," she says. "It was great to see some of the first timers and younger athletes having so much fun."
Isla headed an all-Western Bay podium in the junior girls' division, ahead of Aquinas College's Charlotte Madams and Nikita Borrie of Tauranga Girls' College.
"I love the encouraging atmosphere on the mountain and really enjoy the thrill of racing," she said after receiving her gold.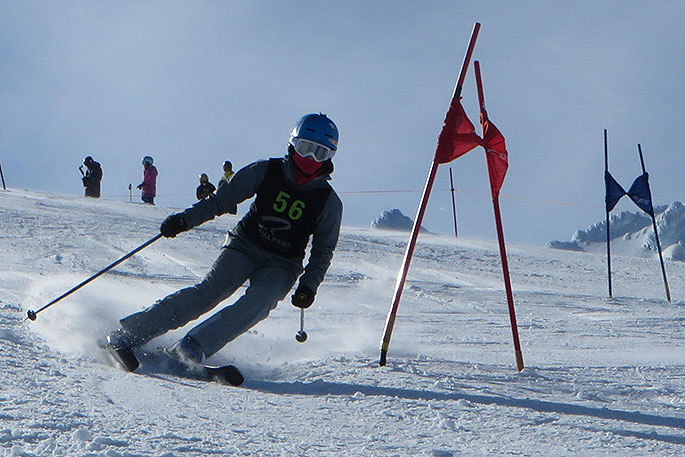 Isla Hunt takes on the Turoa slopes on her way to the junior girls' title.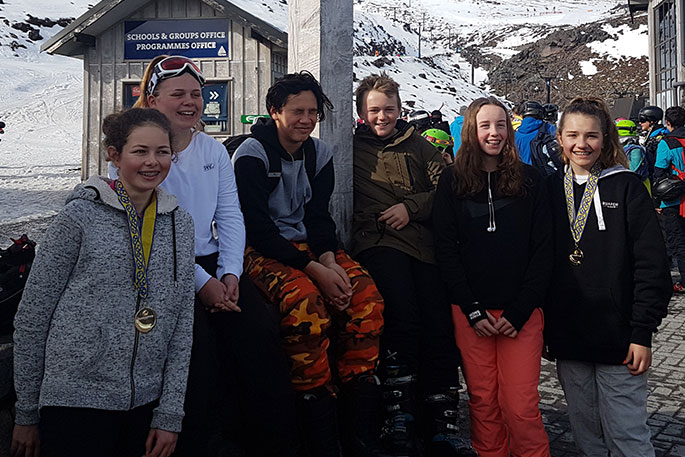 Members of the Mount College team - from left Mia Callingham, Alice Kerse, Taylor Jonathan, Joe Spiers, Brooke Ross and Isla Hunt.